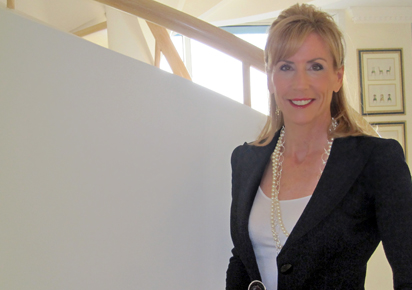 Carey
O'Donnell
President | Creative Director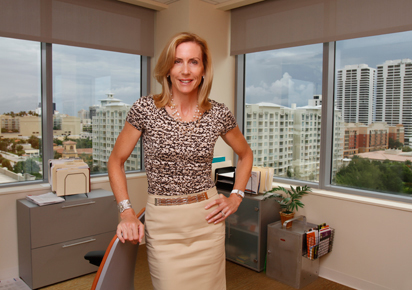 At 5'11" Carey has a natural high-altitude vision that has served the agency well by steering its dramatic creative direction and business development direction since it came out of the blocks as a PR firm in 1995. She was among the first in Florida to recognize and implement convergence of advertising, public relations and digital marketing services under one roof, embracing emerging technologies and tools to craft groundbreaking programs for the Agency's clients that have earned the firm numerous national awards. A multilingual marketing strategist, features writer, journalist, radio personality, public speaker and ad copy junkie who has lived in four countries, Carey sets the benchmarks of quality that define and distinguish our firm. And that's the long and the short of it.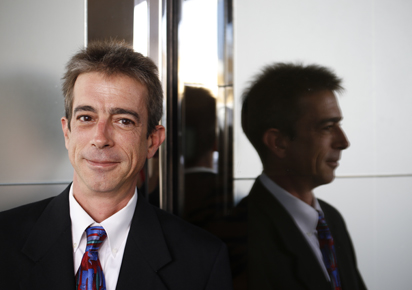 Tony
Theissen
Senior Brand Manager | Media Strategist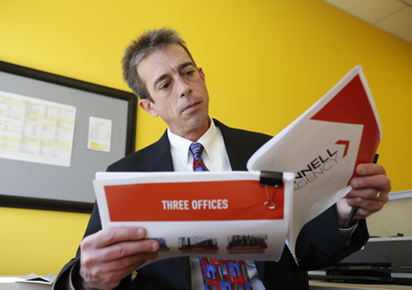 With an eye for best camera angles and an unerring nose for news, Tony embodies the anatomy of the new breed of 21st century public relations practitioners. With more than 25 years in the television news industry in Cincinnati, Columbus, Ft. Myers and West Palm Beach, Tony has unmatched expertise in crafting compelling stories for all media platforms, both traditional and digital (tradigital?), positioning the agency's clients for maximum media outreach success at local, regional, national and international levels. With his Midwestern work ethic and extensive experience around the Sunshine State, Tony is a cornerstone of the agency's future and strategic growth. Outside the office, his wife and two daughters help him with balance perspective, which we ruin every Monday with a new week-ful of work.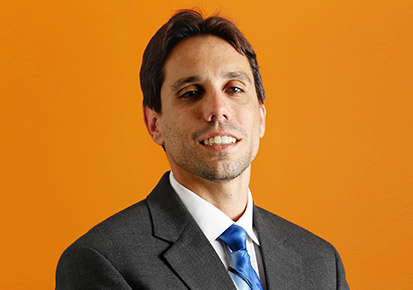 Jason
Schultz
Senior Account Manager and Media Strategist
Armed with a single glue-stick and a fistful of ambition, Jason started his career in journalism pasting up page layouts at a rural Shenandoah Valley weekly and rode the wild evolution of the news media to live tweeting on breaking news for a major Florida daily newspaper. He spent 15 years as a reporter in Virginia, California, Arkansas and Florida covering everything from crime to real estate development, government affairs and public education. The fast-changing world of information technology, the new media landscape and the resulting shifts in consumer behavior form the bedrock of Jason's expertise as a media strategist at O'Donnell. In his imaginary time off, Jason trains for marathons and triathlons or just hangs with his wife and three dogs. He knows that getting himself and our clients to the finish line is not just about speed, but rather focus, strategy, endurance, will.... and a little coffee.
Tami
Brehse
Account Manager | Media Strategist
After several years tracking down stories and "big-get" interviews in Alabama, Colorado and California, our former TV news anchor flipped the script and returned to her home state of Florida to generate big headlines for O'Donnell Agency clients. Constantly on the lookout for ways to maximize news value and strategize when and how to tell good stories that advance and enhance a client's brand, Tami's network of local, regional and national media relationships fast tracks her media outreach plans. The University of Florida alum is accustomed to working on tight deadline and lives by her obsessive list-making skills. She's also proficient at problem-solving on the fly, and has excellent results to prove it. When she's not chasing down editors and producers with a can't-miss scoop, you'll find Tami tangled up with her spoiled-rotten pit bull who keeps life feeling anything but scripted.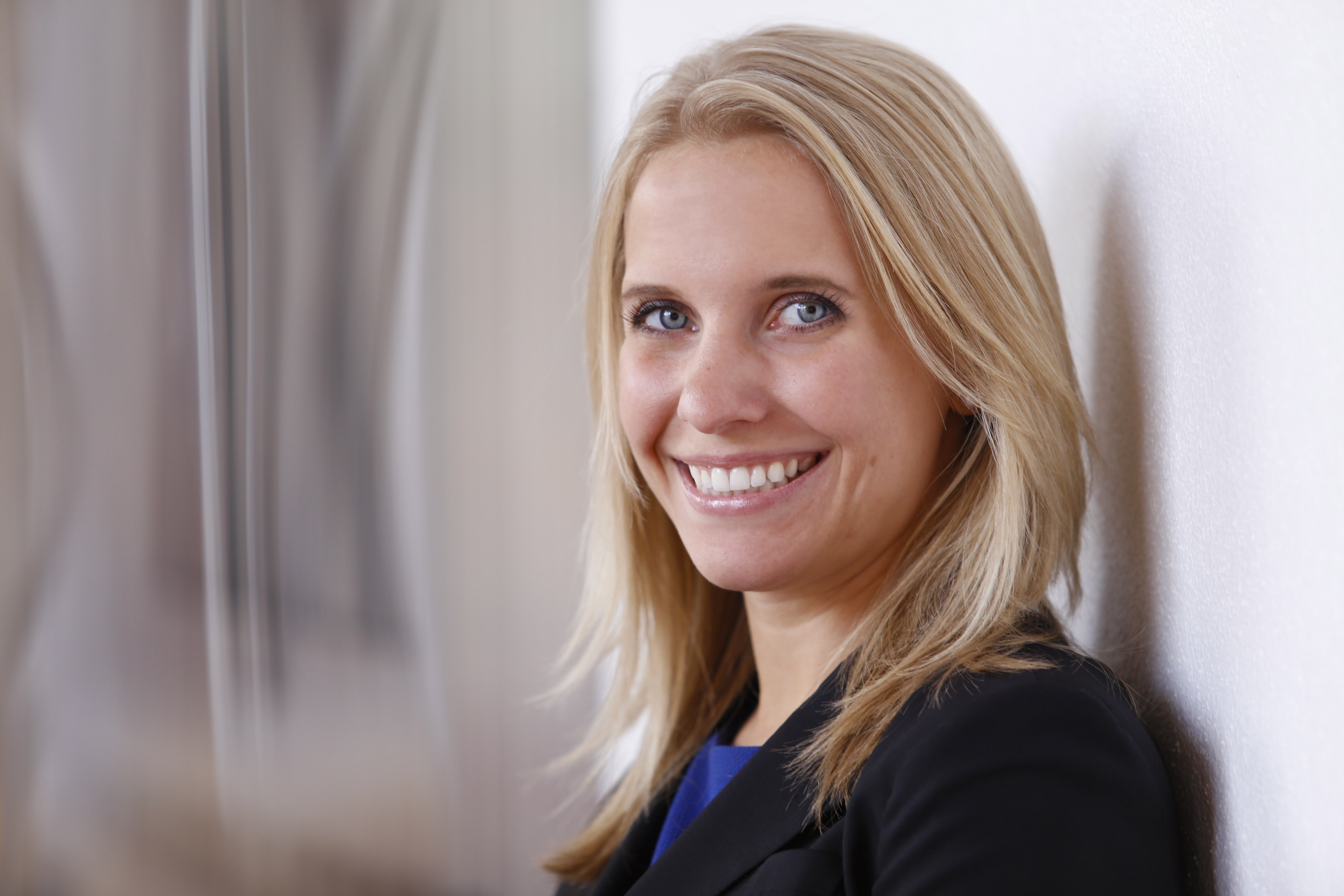 Lauren
Fifarek
Account Executive | Digital Media Strategist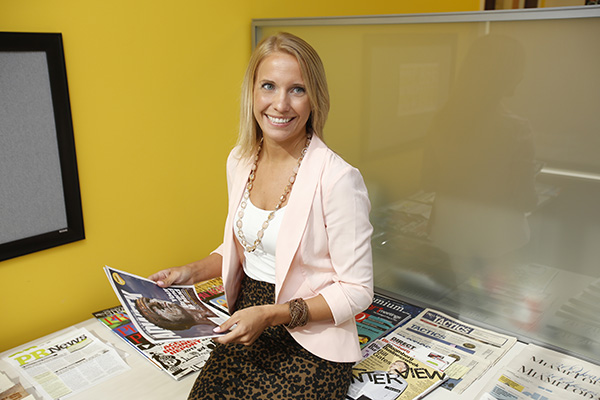 A lifelong Michigander, it's easy to understand – especially in the dead of winter – why Lauren Fifarek has always had an eye out for a chance to migrate to the Sunshine State. After graduating from Michigan State University, this spirited Spartan worked at a top ad agency in New York City and returned to Lansing to take a position with the Michigan Health & Hospital Association where she worked diligently in the PR department interacting with state legislators on healthcare policy. ¬Lauren is a proven problem solver and a natural social media spark plug where she can make things happen easily and instantly. At O'Donnell, she supports clients in the consumer products, government and retail sectors with meticulous organization of the program of work so that she never gets, um, snowed under.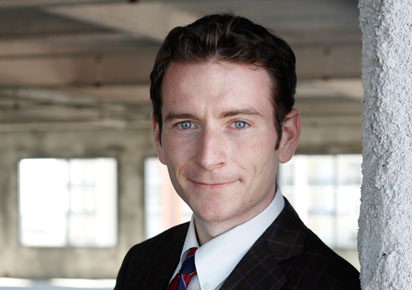 Owen
O'Loughlin
Accounts Coordinator | Miami office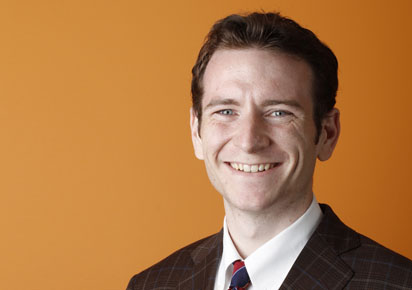 An American citizen native to Dublin, Ireland with a master's in history from King's College London, Owen speaks Spanish fluently and is an interesting representation of the increasing globalization of the Gen Y workforce. He anchors the Miami office and provides account support to all of the Agency's Broward and Dade County-based clients, including the law firm of Gunster, Scheck Hillel Community Day School, the Toral Family Foundation and Red Bull. Owen's focus on excellence and quick wit makes him a delight for clients to engage withn a daily basis. We know we can count on him to deliver the task well executed, on time and on budget.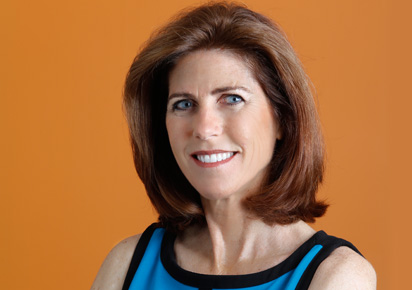 Margie
Reedy Larkin
Media Trainer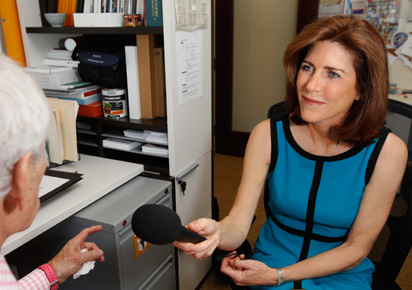 Our media trainer, Margie Reedy Larkin, is an award-winning journalist and veteran television correspondent with over 25 years of experience as a television host, anchor and reporter. She's plugged into every outlet: While facilitating our interview training session for the faculty at Oxbridge Academy recently, she produced a 1992 photo of her one-on-one interview in Boston with Oxbridge founder, Bill Koch, following his America's Cup win. After college she anchored the news in Austin, Texas, and when she had her fill of chili-cook offs, Margie headed north to anchor a Detroit newscast and then to Boston as anchor of the WHDH evening news. She has served as the moderator of NECN's "NewsNight," and used her razor-sharp interview skills to churn the political waters in Boston's television market. In 2003, Margie served a fellowship at the Kennedy School of Government at Harvard and later taught at Tufts University. Today, she's our very own media trainer who prepares our clients to take full advantage of interview opportunities to tell their story in compelling, memorable ways.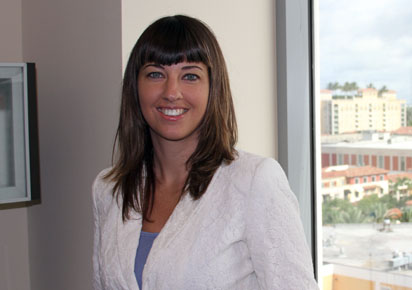 Julie
Fanning
Vice President | Health and Education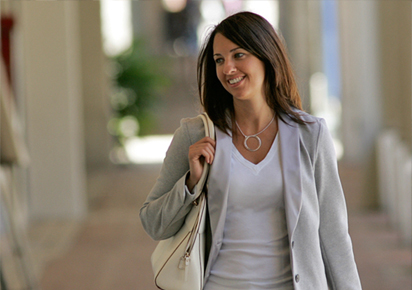 If Julie hadn't joined O'Donnell in 2005 she would likely be employed as a hostage negotiator, high-level diplomat or superhero-for-hire. Her uncanny ability to arrive at consensus and find workable solutions even among the most disparate parties in the direst situations is legendary around the office, and throughout Florida's health, nonprofit and education communities. Her skills come into play daily when developing strategic plans for a wide array of clients around the state, and managing the programs of work for Oxbridge Academy of the Palm Beaches, the Riviera Beach CRA and more. Julie is known for her critical thinking skills and finding clever ways to wring more from modest budgets, which makes her a very popular PR practitioner, indeed. These skills translate on the home front, too, where Julie is Mom to two talented children…who have a few tricks of their own up their sleeves!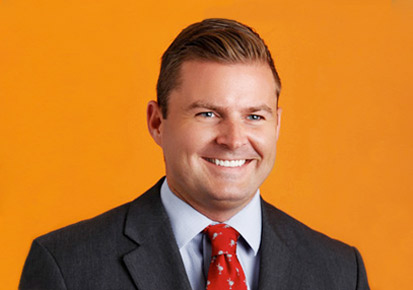 Will
Mulvey
Senior Brand Strategist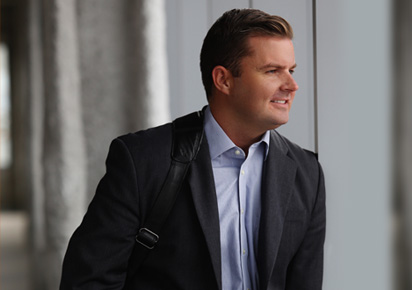 Will Mulvey lives and breathes marketing, advertising and design, and thrives on all the adrenalin-inducing deadlines, crunch times, flashes of genius and urgency of implementation that defines the calling. Like a seasoned cowboy, he expertly wrangles all the moving parts into coherent, comprehensive marketing plans and meticulously tracks the progress of every assignment. Early in his career, he was a precocious project manager working at a senior level on the launch and development of an exciting new magazine called The Real Estate Resourcebook. His inherent organizational and relationship-building skills helped to drive the success of a Hilton Head-based advertising agency where he worked on a multi-billion dollar account. He comes to O'Donnell from Zimmerman in Ft. Lauderdale where he was instrumental in developing brand strategies, managing creative campaigns, and serving as the principal client liaison on new brands. Will's industry experiences ranges from real estate to consumer packaged goods, preparing him well for his role at O'Donnell to direct brand strategies for advertising and collateral development for many of the agencies clients. Will's first name is rather nice copywriting wordplay, as Will Won't settle for second best.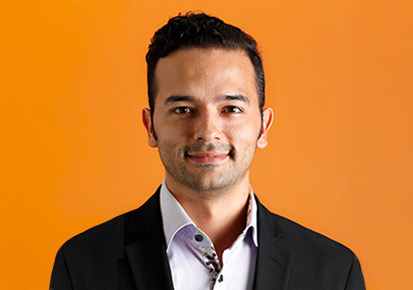 Jorge
Márquez
Art Director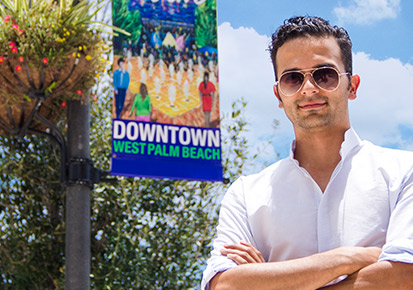 When our clients sit with Jorge to discuss a project, they're always confident that they're going to get good design. Few expect that they're in for GREAT design, and we've all grown to love the look of awe that our client presentations prompt. That's what it's like working with Jorge. Meticulously analytical, which is totally against the laws of Nature for creative types, Jorge's bold, creative design approach brings into play the full spectrum of skills that are the hallmark of great Art Directors. He devotes himself fully to each project, big or small, and the results are always astonishing. His fundamental approach is to look beyond the conventional without sacrificing purpose and functionality.
A native of Bogotá, Colombia, Jorge comes to O'Donnell from the beautiful pages of Palm Beach Illustrated and the Charity Register. He devours what's new and what's next in the world of design, and knows what software applies to what we're trying to accomplish for our clients. Florida is now home for him, where he makes the most of sunshine and the magnificent Atlantic, runs with his dog, plays soccer and explores the hidden gems in and around the Palm Beach County. Everywhere he looks he finds inspiration, which is often prompted by perspiration.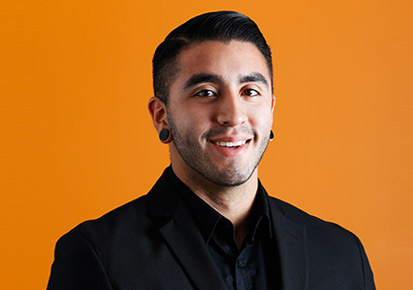 Jonny
Vignola
Graphic Designer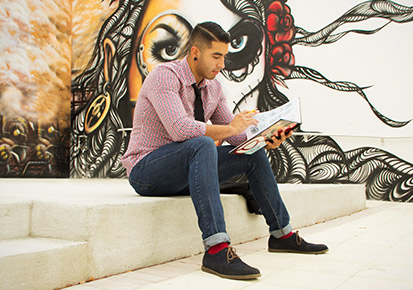 When Jonny discovered graphic design, he recognized that he had discovered a way to turn his love of art and for creating into a successful career. A New Yorker through and through, Jonny thinks big and applies a New Yorker's 'can-do' attitude to everything that crosses his desk. He thrives on finding creative ways to combine the client's marketing messages with powerful design in order to make the result impactful and unforgettable. The new graduate from Palm Beach Atlantic University has been working for us part-time for a while, but now he's ours... all ours! Bwa-aa-ha-aa-ha. His portfolio includes work for companies and organizations from New York to Florida. From the simplest of logos to elaborate websites, Jonny can turn his talent to whatever comes his way in his new hometown of West Palm Beach, Florida.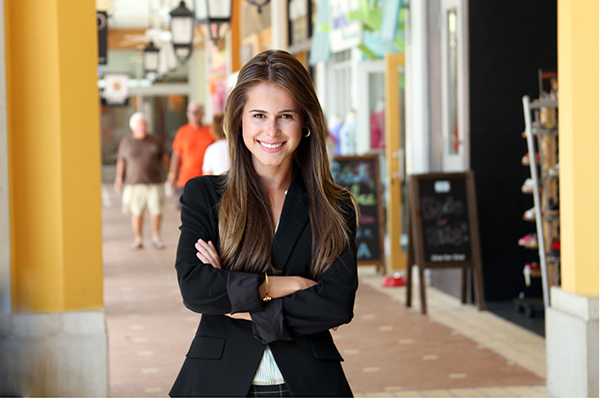 Stephanie
Hill
Account Executive | Social Media Strategist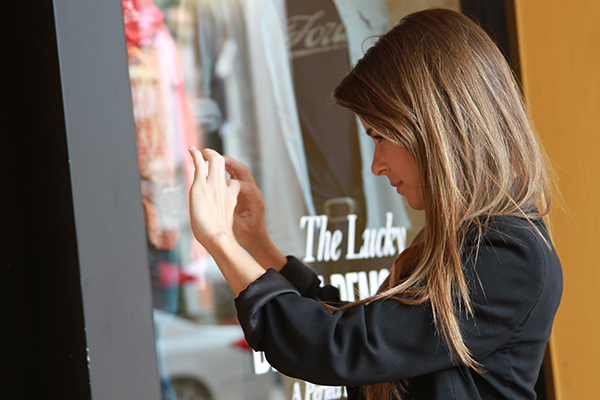 The instant this Texas native landed a job as a ballerina in West Palm Beach, she knew that this was her stage. Six years later, the CityPlace resident (who can walk -- or dance -- to work) has hung up her dancin' shoes, and now serves as a key 'pointe-person' in the role of Account Executive and Social Media Strategist. She presents on the topic of social media marketing to tourism marketing organizations, and businesses in CityPlace and Downtown Boca, two clients who benefit every day from her razor sharp 'social' skills. A graduate of Palm Beach Atlantic University, Stephanie previously assisted Miami City Ballet's Palm Beach division in the cultivation of patrons, and worked in events and fundraising for New York City-based Career Transition for Dancers. She keeps us all on our toes, so to speak, through daily research on digital trends and how best to apply them to our programs of work. Stephanie thrives on exploring new ways to help make the company perform to the best of its abilities.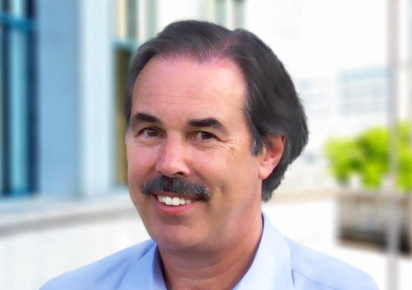 Hyde
Post
Content Editor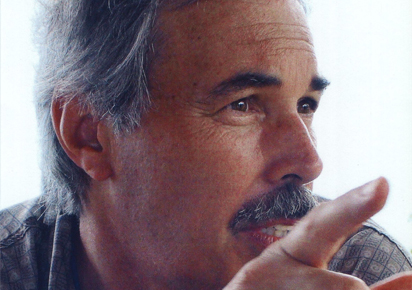 Hyde Post is a veteran journalist with special expertise in designing and executing communications strategies for businesses. Previously, he was vice president, media strategy, for News Distribution Network, a national digital video aggregation and distribution company based in Atlanta. He also served as Vice President, Internet for The Atlanta Journal-Constitution and its web portfolio, including ajc.com, and accessatlanta.com until 2009. He was one of the original developers of ajc.com in 1998. Prior to focusing full-time on the web, he worked at the AJC as a reporter, special projects editor and assistant managing editor for local news. Projects he edited and/or directed earned numerous awards, including two Pulitzer Prizes. When he's not kayacking or backpacking through the wilderness --- less dangerous than working with the O'Donnell team --- he serves as a board member for NFOIC and maintains his role as a founder of the Georgia First Amendment Foundation (a member of NFOIC).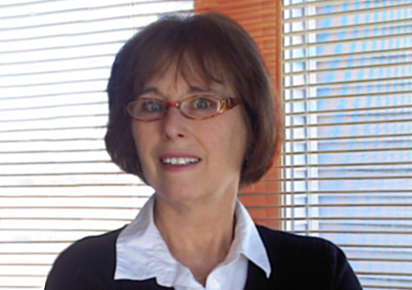 Liz
Micik
Digital Communications Manager
Smart SEO has become the bedrock of any effective marketing plan, and no one's better at laying that navigation foundation than our own digital wizard, Liz Micik. She makes sure our clients' websites have search-friendly architecture and are technically optimized for best organic search results across all platforms and user experiences including mobile, social, video, blogs, retail portals, and more. SEO itself is evolving, and might today stand for "search everywhere optimization" accomplished by more sophisticated tools than ever before to achieve top rankings, profiles and traffic. Along the road to O'Donnell, Liz has made search everywhere converts out of multi-billion dollar online retailers like W.W. Grainger and Sears, a top national homebuilder, entertainment companies, an international car rental firm as well professional services firms such in real estate, law and related businesses. We had to search long and hard ourselves to find someone this good, and we can optimize-istically say, Liz has fixed our missing link!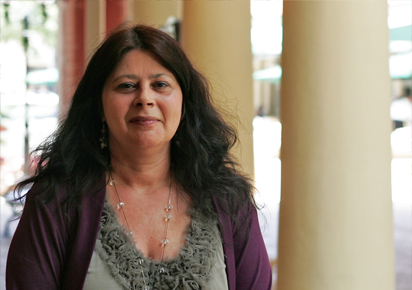 Liz
Hytner
Finance Manager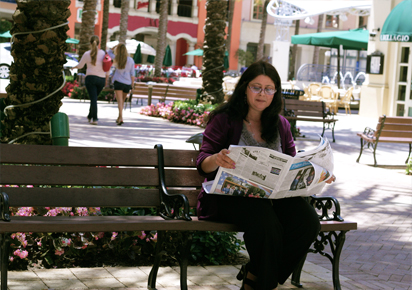 The bucks stop here – on Liz's desk. She keeps our financials neat and clean, bills paid, taxes filed and company planning plugged into reality. Every two weeks, she doles out allowances if all of our chores are done.